Seven Tips for Water Conservation from your san Jose Lawn Sprinkler Repair Team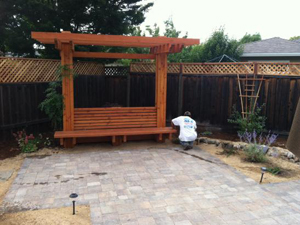 Much of the water that is wasted every day is a result of over watering or urban runoff. Here are some quick and easy tips from our San Jose sprinkler repair technicians to use water more efficiently in your yard.

1) Look at sprinklers while they're on.
Leaky or broken sprinkler heads can waste hundreds of gallons of water. Identify potential culprits, then change them out. It's a quick and inexpensive way to save your yard and your wallet.

2) Set sprinklers for the early morning or late at night.
These times are the most opportune for watering, as evaporation levels are at their lowest. Once you adjust your timers, you may even be able to cut back on watering time.

3) Aerate.
Making sure that soil can absorb water means less runoff and less waste.

4) Adjust based on the weather.
If you know it's going to be a wet week, shut off or reduce sprinkler time ahead of time. You can also install rain sensors that will do it for you.

5) Consider drip irrigation.
If you're in the market for a new irrigation system, consider bubbling or drip irrigation systems, which have less evaporation and use water more efficiently.

6) Plant low-maintenance plants.
Making the choice to plant flowers and shrubs that require less water is an easy way to cut down on watering costs.

7) Add mulch.
Planters with mulch remain moist longer and require less watering than those without. Not sure which water saving options are right for your yard? Contact our San Jose sprinkler repair contractors today to find out more about our affordable landscaping and irrigation services. We provide free no-obligation quotes.
Masonry and Stonework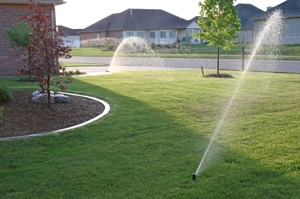 An outdoor living space can be upgraded with stone decks and displays that add visual appeal to your yards. Our team provides high-quality custom stonework services, including:

Installing patios, walkways and steps
Building stone walls and facades
Constructing outdoor fireplaces and fire pits
Installing natural stone accents
Repairing and resurfacing existing stonework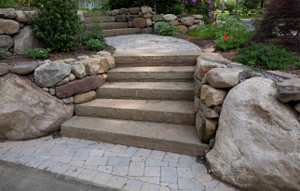 Our San Jose sprinkler repair contractors provide free estimates and consultations to assess your sprinkler and landscaping needs. Contact us today to find out how affordable it is to have the yard of your dreams.