Our Services
So Much More Than Just Sprinkler Repair in San Jose!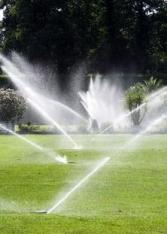 Whether you're looking to upgrade an outdated sprinkler system, install a more efficient irrigation system, or just have a quick repair done, our experienced lawn care technicians can help.
We service all brands of sprinkler systems, and we're always happy to provide education and objective recommendations when you decide it's time for new sprinklers.
We specialize in San Jose sprinkler repair, but we also provide a variety of landscaping and lawn care services, including:
Irrigation System Upgrades & Additions


If you've recently updated your yard's landscaping, it's probably time to reevaluate your sprinkler system. No two yards ever have the same irrigation needs, and even a single new tree or hedge can shift your watering needs dramatically. Your landscaping is an investment, and in order to protect it and keep your yard looking its best, sprinkler systems should be tested for optimal efficiency. Let our experts help with:
Retrofitting sprinkler heads with water-saving nozzles
Replacing outdated sprinkler systems with high-efficiency options
Changing out leaky or corroded pipes
Sprinkler Maintenance & Sprinkler Repair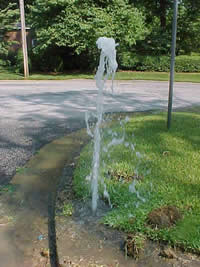 Every irrigation system requires some level of servicing to maintain efficiency. Sprinkler heads and valves, irrigation system controllers and pipes all need to be adjusted and tended to on a regular basis. Without proper maintenance, a sprinkler system can waste hundreds of gallons of water, costing you hundreds and killing your lawn. Our reliable sprinkler San Jose sprinkler maintenance specialists can help with:
Repairing faulty sprinkler heads

Replacing sprinkler valves
Repairing sprinkler pipes

Maintaining sprinkler controllers
Lawn sprinkler repair & installation

Planter box irrigation repair

Drip system repair & installation

Water-Saving Sprinkler Solutions
Conserving water is more of a concern than ever before. With options like automatic shut-off devices and water saving nozzles, it's easier than ever to get your lawn looking its best while still being mindful of the environment. If you're looking to retrofit your sprinkler system with water saving technology, we can help with: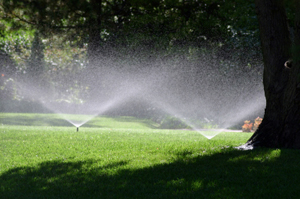 Installing rain sensors
Replacing inefficient sprinkler heads
Installing weather-based sprinkler controllers
Servicing sprinkler timers and control pads
Maintaining drip irrigation systems
Other Yard Services
Beyond our other sprinkler repair and irrigation system services, Leak Professionals is also proud to offer:

Sod / turf installation and maintenance
Retaining wall construction
Outdoor lighting system installation and service
And more!
Don't See What You're Looking For? Call Us!

If you're in the market for a service that you don't see listed, you're always welcome to call us. Even if you're looking for something that we don't cover, in many cases we can put you in touch with another experienced professional who can help.

We Can Cover Your San Jose Landscape Design Needs, Too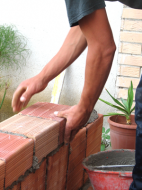 Landscaping can increase the curb appeal of your lawn or give you a yard worth enjoying in the summer. Landscaping is both an art and a science, including everything from functional planning to installation of native plants to sustainable space decor.
We provide custom landscape design services including the following:

Planting shrubs, trees, flowers and grass
Designing window boxes and garden planters
Creating accent pieces and focal points
Installing water features, including fountains, waterfalls, and ponds