San Jose Pool Removal Services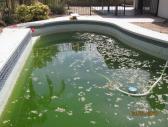 Considering removing your pool? As one of the leading San Jose pool demolition contractors, we understand that removing a pool is a weighty decision, and one that is not right for everyone. This page is designed to help San Jose pool owners who aren't sure if they want to get rid of their old pool. If you do decide that you no longer want your old pool, we offer expert San Jose pool fill in services. Call us today to see how we can help you.
A lot of Work Goes Into a San Jose Pool Demolition Project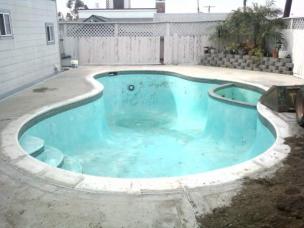 Swimming pools in California are built to last, and they can be difficult to remove. This is doubly true of concrete pools reinforced with rebar supports, like you'll find all over the south bay.

As the leading pool demolition experts in San Jose, we've removed all kinds of swimming pools, from square small pools to large custom pools that nearly touch the house, and we can judge how difficult the job is going to be during the initial inspection and consultation. During our meeting, we will explain all of the steps required for removing your pool.
By law, all pool removal projects in San Jose require a permit. We can help ensure that you'll have all the necessary permits on file, so you'll be in the right and have your bases covered if it ever comes time to sell your home.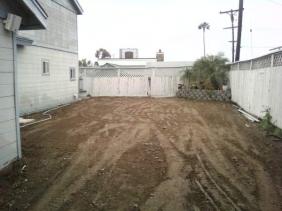 Once we have the permit, we immediately start going to work on your pool. Sometimes, especially if you have a small vinyl pool, we can be done with the entire project in a couple of days. Concrete and gunite pools take longer to break down, but once we are finished we will remove all the pool debris from the site. The final step involves filling in the pool area with fresh soil, which we safely compact in layers for maximum density and stability. This allows you to regain the full value of your yard and even makes the space suitable for new constructions, such as a mother in law unit or an outdoor entertainment area.

It Takes a Professional Pool Demolition Team to Tackle Concrete


Many so-called San Jose pool demolition experts quickly end up in trouble with concrete pools. As we mentioned, not only do these pools contain thick slabs of concrete, they are also built with rebar. Subpar San Jose pool excavators simply don't have the equipment, time, or knowledge to handle these pools.
We know this because we've been called in to fix the work they couldn't complete. To break through a Northern California concrete pool, the contractor needs to use heavy machinery. If you know that you have a concrete pool, then don't take an unnecessary risk by hiring lesser contractors. Call us today to demolish your pool.
The Pool Removal Process

If you are tired of spending money on your old pool that no one uses, consider hiring a professional San Jose pool removal contractor. With our hassle-free service, you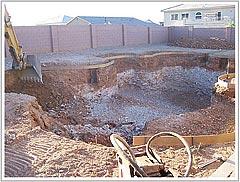 won't have to spend one minute more worrying about your pool. We handle everything, from obtaining the proper demolition permits to draining and excavating the pool. Removing the old pool and all its parts, we fill in the space using only permitted materials recommended by the local soil engineer. By the time we are done, you will have an entirely new backyard space to enjoy.